Sometimes it's hard to plan a party around a horror theme… you need to find creative ways to engage and entertain your potentially odd group of friends. While you could bob for apples or beat up some creepy pinatas, maybe you want something more low key than that, and that's where a board game might come in.
If you're looking for the perfect spooky board games for your Halloween party, or other horror themed parties,
here are my all time best picks for fun horror board games. Take a look, read the reviews and pick one up…if you dare…!

Sep 27, 2016 - amzn.com -

134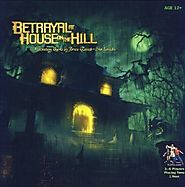 The creak of footsteps on the stairs, the smell of something foul and dead, the feel of something crawling down your back ? this and more can be found in the exciting refresh of the Avalon Hill favorite Betrayal at House on the Hill. This fun and suspenseful game is a new experience almost every time you play ? you and your friends explore ?that creepy old place on the hill? until enough mystic misadventures happen that one of the players turns on all of the others. Hours of fun for all your friends and family. Designed for 3?6 players aged 12 and up, this boardgame features multiple scenarios, a different lay-out with every game, and enough chills to freeze the heart of any horror fan.
See it on Amazon
Sep 27, 2016 - amzn.com -

99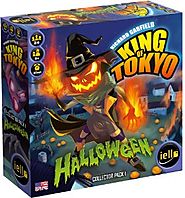 NOTE - this is a Hallowen themed expansion for an already awesome and well known board game 'King of Tokyo'.'This exclusive, limited pack includes new Halloween-themed contents to be played with King of Tokyo! Meet Pumpkin Jack and Boogey Woogey! These scary new monsters come with their own sets of Evolution cards. This mechanic introduced by the Power Up! expansion provides each monster with 8 square-shaped cards to mutate into an even more nightmarish version of itself! But for Halloween, the original King of Tokyo monsters may want to look a bit spooky too: 12 new Power cards allow them to fit in at any party! Costumes, a brand new type of card, have powerful and fun new effects, but can be stolen from your monster any time someone rolls 3 claws.'
See it on Amazon
Sep 27, 2016 - amzn.com -

125

Players are assigned secret roles on either the Werewolf (stay alive) or Villager (find the werewolves) teamIncludes more than 40 unique roles on 78 role cards, a 24-page Ultimate guide, and a moderator scorepad
See it on Amazon
Sep 27, 2016 - amzn.com -

135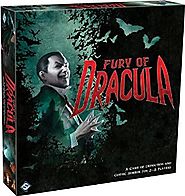 The most notorious vampire of all rises again in this third edition of Fury of Dracula, a board game of deduction and gothic horror based on Bram Stoker's classic novel. One player takes control of the legendary Count Dracula as he stealthily crosses Victorian-era Europe, spreading his diabolical vampirism everywhere he goes. Up to four other players govern Mina Harker and her determined companions as they try to locate and destroy the fiendish Count before he plunges Europe into horrific darkness. But in this heated game of cat and mouse, the hunted prey may also be preying on his hunters.
See it on Amazon
Sep 27, 2016 - amzn.com -

135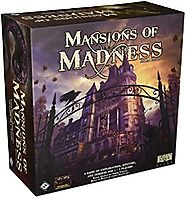 Mansions of madness second edition is a fully cooperative, app-driven board game of horror and mystery for one to five players that takes place in the same universe as eldritch horror and elder sign. Explore the veiled and Misty streets of innsmouth and stumble through the haunted corridors of arkham?s cursed Mansions as you search of answers and respite. Dive into the required app to confront scenarios of fear and mystery, collecting weapons, tools, and information, solving complex puzzles, and fighting monsters, insanity, and Death. Open the door and step inside these hair-raising Mansions of madness second edition. It will take more than just survival to conquer the evils terrorizing this town.
See it on Amazon
Sep 27, 2016 - amzn.com -

110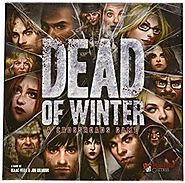 Dead of Winter: A Crossroads Game, the first game in this series, puts 2-5 players in a small, weakened colony of survivors in a world where most of humanity is either dead or diseased, flesh-craving monsters. Each player leads a faction of survivors with dozens of different characters in the game. Dead of Winter is a meta-cooperative psychological survival game. This means players are working together toward one common victory condition - but for each individual player to achieve victory, he must also complete his personal secret objective. This secret objective could relate to a psychological tick that's fairly harmless to most others in the colony, a dangerous obsession that could put the main objective at risk, a desire for sabotage of the main mission, or (worst of all) vengeance against the colony!
See it on Amazon
Sep 27, 2016 - amzn.com -

111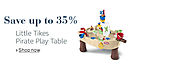 Zombicide is a collaborative game for 1 to 6 players, for 13 years old and up. A game lasts for 20 minutes (beginner board) to 3 hours (expert board). Each player controls from one (for 6 players) to four (solo game) 'survivors', human beings in a zombie-infested town. In fact, 'survivors' hastily change to 'hunters' to smash zombies through and through. However, the team must constantly keep the balance between survival and slaughter: as the zombicide's going on, the 'Danger level' is going up and infected are growing in numbers. Any misstep can turn to disaster.
See it on Amazon